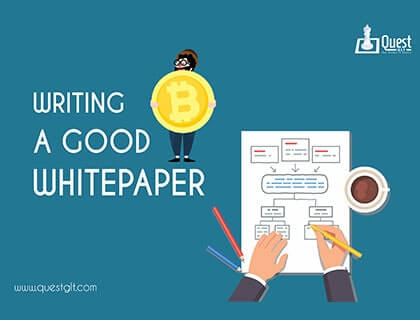 a better understanding, you can depict a model/prototype for your product. Also, it is very important to explain your legal aspects and security of your project. Your customers should be informed about the reimbursement system and other facilities. This will increase their trust in the company and also rescue you from any legal speculations in future.
STEP 7: TEAM DESCRIPTION
The team is the heart of your project. Remember that investors will dive into your project only if you have a good cryptocurrency developer's team who have a good experience. So, if there is someone on your team with past successful ICO project to mention that. Don't forget to add each member's roles and responsibilities in your project.
STEP 8: SUM UP YOUR WHITEPAPER
Put your dots together at the end and sum it up with a proper conclusion. Emphasize on the provided solution and gain their trust. Don't forget to describe its potential and impact on the market.
Above are the steps through which you can build a very good Whitepaper which will effectively explain your product and the services which it will provide. This will gain trust and make your ICO successful.