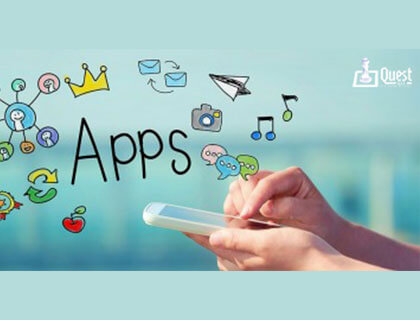 Apps provide a constant reminder of your business: Mobile Applications strength your brand image by increasing visibility. An app gives your business more visibility on a phone than a browser bookmark tab does because it is always visible on the customer's phone screen. This helps in building a bond with customers because your business is near them at all times.

Apps enhance customer engagement: Customers are reaching out for mobile apps because it quickly connects them to businesses they most commonly want or need. Businesses are approaching towards apps to improve their productivity and increase the level of accessibility for their customers. The goal of a mobile app is to seamlessly connect you with your customers, making it a valuable platform for the modern business.

Apps reduce operational costs: Mobile apps reduce costs of text messages and paper newsletters. They simplify communications by sending secure, instant and direct messages/notifications to customers.

Stand out from competitors: Still small businesses are not having their mobile app, and this is where you can take a big jump ahead of your competitors. Be the first in your competitors to offer a mobile app to your customers. They'll be amazed by your modern-thinking approach!

Use your app for Earning: Many small enterprises try to avoid development of mobile apps for their business, as they fear that the costs of development would far exceed their budget. While it is true that mobile app development can turn out to be expensive, it does not always need to be the case. Going for a basic app, avoiding the unnecessary extra functionalities will bring down your costs.

Once your app has been developed, you can think of earning money from it by using various app monetizing techniques available, such as in-app advertising.

Boost Profits: Apps help small business to run like a corporate. Apps help them achieve efficiency, reduce operational cost & most importantly increase profits. They can even provide benefits like increased sales due to higher visibility and simple enquiry/ordering process