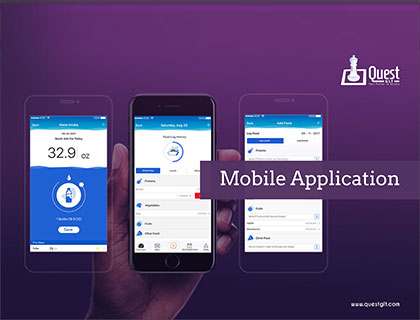 Talking about mobile applications,first thing that can come to a beginner's mind is "what is it?" So, basically, it is a type of application software designed to run on a mobile device. They turn mobile devices into miniature powerhouses of function and fun. Coming to its originality and use,the use of application software was originally popularized by Apple Inc. And its app store.
Some devices are pre - loaded with some mobile application courtesy of their manufactures or the mobile service provider with which they are associated(for example verizon, etc). According to Google, they are categorized depending upon whether they are web-based or native apps, which are created specifically for a given platform. A third category,hybrid apps, combines elements of both native and web apps. The purpose of these apps run the gamut,from utility,productivity and navigation to entertainment,sports,fitness and just about any others imaginable. Social media is one of the most popular fields of mobile application development and adoption. In fact, Facebook is the most widely used application in 2017-2018 across all platforms.
Many online entities have both mobile websites and mobile apps.In general, the difference lies in the purpose and advantages over the other:
Customers don't have to play waiting games
Apps are a constant reminder of your business
Apps increase customer engagement
Mobile apps are faster
Instant online and offline access
Push notifications and instant updates
Productivity improvement and cost reduction
As the technologies mature,its expected that mobile application development efforts will focus on the creation of web based, device agnostic web application.
Last but not the least, as of 2017-2018, the three major players in the mobile applications space are:
Google play: for android devices
Apple's app store: for iPad and iPhone
Amazon's app store: for amazon fire devices